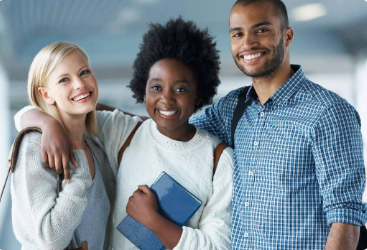 Immigration Law
Your Immigration Attorney
Immigration laws are fast-changing and change constantly. During the Trump administration, even a simple adjustment of status application became much more difficult due to the new requirement of the tedious I-944 application (thankfully the Biden administration has done away with this form for adjustment of status cases). Nevertheless, even the most straightforward immigration case can take a wrong turn and end up stuck in a sea of unanswered delays and prolonged decisions on your case.
If you are in removal proceedings, the process in which the government seeks to remove you from the United States and return you to your country, securing quality legal representation is imperative to even begin to navigate the twists and turns of immigration law in immigration court. Many immigrants come to the United States and end up in removal proceedings and get removed from the United States before even seeing an Immigration Judge because they lack that knowledgeable legal representation.
The attorneys at the COMMUNITY LAW FIRM have extensive experience handling all levels of immigration matters from the family-based adjustment of status cases to defensive representation in removal proceedings and appeals. Our attorneys have represented thousands of clients in securing permanent residency and citizenship in the United States and have successfully secured affirmative asylum cases as well as defensive asylum cases to help protect clients from removal when they have a fear of persecution if they return to their country.
If you or someone you know has an immigration issue, please contact us today for a complimentary 30-minute case evaluation. Again, the laws and policies are changing quickly so contact us now.
Free Case Consultation
30 mins via Zoom or phone